Welcome To Vegas Primer!
Hi, I'm Jenna, a Las Vegas local and founder of vegasprimer.com. My goal is to help you plan a fantastic trip to Vegas. And find the experiences that are right for you.
I write about everything from the top shows and clubs to attractions and more. My guides and articles give you an in-depth review of each topic with local tips to maximize your time and fun!
About Me
I used to be a tourist myself! I would visit Vegas a few times each month – even driving across states. I initially came for the nightlife scene and spent a lot of time in the clubs. It was just so cool to see all the fantastic DJs and meet people from all over the world.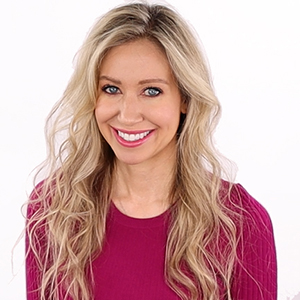 But I noticed that there was a learning curve – especially in understanding how bottle service and guest list worked. And because I had such a fantastic time every time I came, I wanted to share my knowledge to help others do the same.
So after I moved to Vegas, I built Vegas Primer to help visitors better understand the dayclubs and nightclubs. And I also became a VIP Host assisting clients with bottle service reservations.
While working with clients, though, I found myself advising on other parts of their trip. For instance, they'd often ask me about other things to do or for restaurant suggestions. I was like a one-woman concierge service! 🙂
So because of all the travel advice I was dishing out, I decided to expand my site to include attractions, shows, and other experiences. And so now, you'll find even more guides to help you plan many different aspects of your Vegas vacation!
Why My Site Is Different
Vegas Primer is different from a lot of the other sites out there. First, because I'm a local, I do every experience I write about. And I pay for them too! So you're always getting my honest opinion about an attraction, show, or club.
Secondly, I spend a lot of time writing each guide and thinking about the questions you might have. I want you to know what to expect everywhere you go so there won't be any surprises. And I strive to provide the most comprehensive reviews around so you'll have all the information you need to decide if an experience is right for you.
And then lastly, I'm well-connected and often conduct interviews. So not only will you get my opinion, but I also frequently supplement my articles with details from people working at the venues. This means you're getting inside information you won't find anywhere else!
What You'll Learn On Vegas Primer
On my website, you'll find:
Complete show reviews, including recommended seating locations, ticket options, maps, show dates and times, and even video sneak peeks.
In-depth club guides that'll help you decide where to go based on budget and music. Cost breakdown analysis on bottle service tables and how to get into clubs for free.
Tutorials on the most popular attractions on and off the Las Vegas Strip – and the best times to go.
Interviews with people that work in the industry.
And… all my Vegas tips compiled from over six years of being a local!
All of my articles also feature a conclusion at the end where I give you my overall opinion on whether it's worth going or not. And I will tell you what I loved about each experience and what to watch out for.
So stay a while, look around, and learn all about what this incredible city has to offer. And I hope Vegas Primer helps you plan your best vacation yet!
---
Save